Stream My Event
Livestreaming
since 2012
Our service
Stream My Event has the experience and systems to provide maximum trust in operational security for professional business broadcasts, on any scale or budget.
Why choose Stream My Event?
The Stream Team
Our digital-first crew knows all modern platforms of this moment, from Zoom to Microsoft Teams. Our producers know exactly how to achieve maximum quality and operational security on those platforms.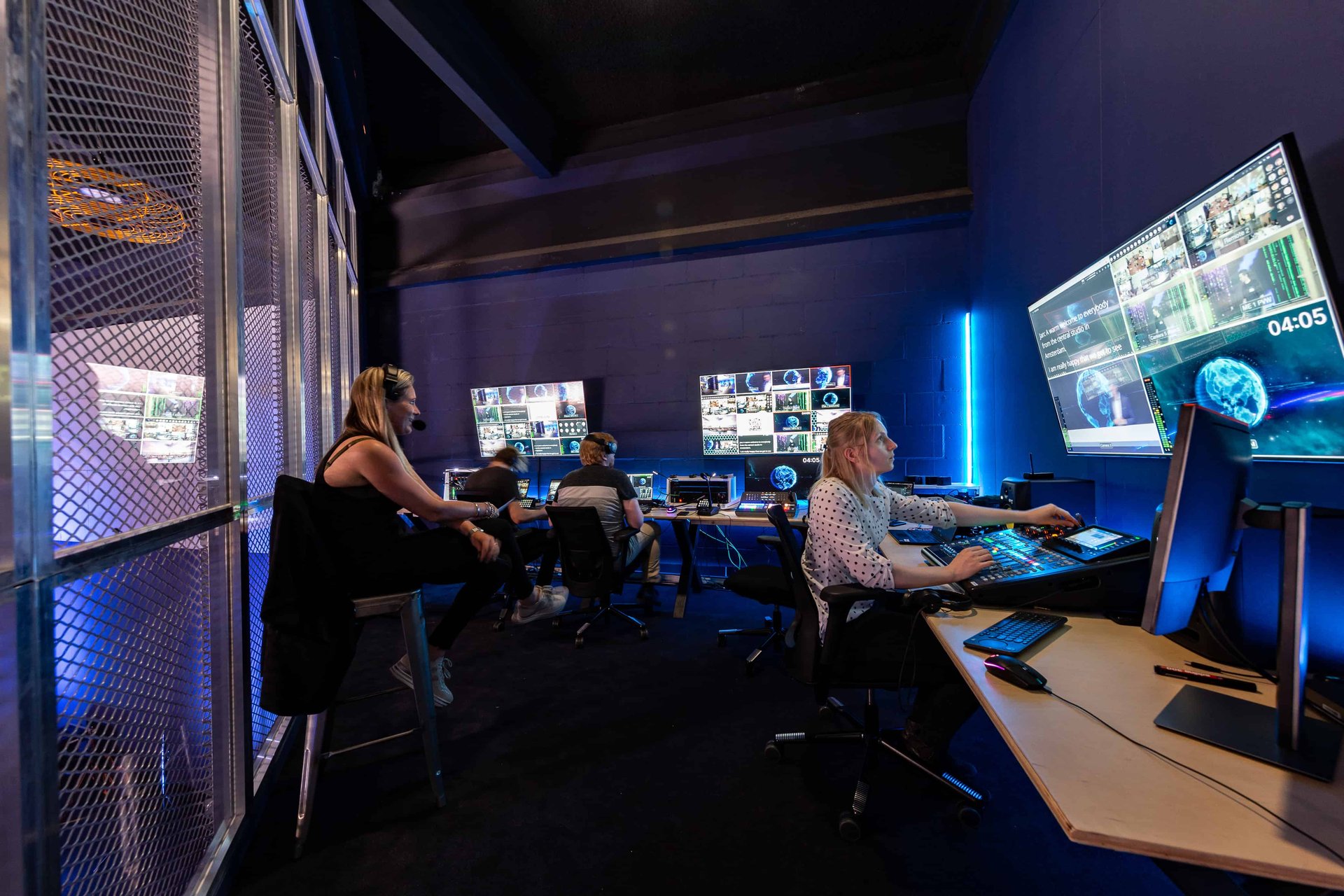 Unparalleled tech
Our way of working is leading in the industry, from self-developed software and platforms to regular firsts in broadcast tech. We're always pushing the envelope, but always with the purpose of maximizing security and reliability.
Clear pricing
Our pricing is all-inclusive, so there are no nasty surprises. We're always looking at ways to optimize our services and packages wherever we can to offer a simple, complete service.
The absolute highest level of operational security
Livestreaming is tricky business. Platforms have a mind of their own, computers crash and internet goes down at the worst possible moment. With our years of experience, superior technology and fine-tuned procedures, we've perfected the art. Choosing Stream My Event means choosing clarity, security and peace of mind. Even in high-risk environments.
Always available
"Are you still available at …?". This is a question we get all the team. But with the expansive internal and external team we excel in scalability and flexibility. A last-minute request gives us energy, so don't hesitate to call because we'll do anything we can to be of service.